Friday 19th November 2021
Heat stress is a big concern that affect our customers at work. It is not only uncomfortable but can also result in serious injuries if not addressed properly. When workers are exposed to high temperatures on the job, it poses a risk to their health & productivity.

There are various ways to manage the heat stress of your employees:

1.Take frequent breaks as needed.
2.Hydration is very important.

3.Most importantly the safety Clothing & PPE supplied to the workers, this makes a whole lot of difference.

Heavy or Non-breathable safety clothing and PPE gear makes it difficult for the workers and results in heat-related illness.
To help combat Heat stress, the focus has shifted to
Light weight & Breathable clothing
and products. This reduces the discomfort, and they can finish the task allocated to them.
High Performance Clothing Construction Characteristics:
1. Weight of the garment - Heavy garments can add to a workers' heat load. A lightweight garment made of cotton allow the air to passthrough the material.
2. Breathability quotient - Heat trapped causes temperatures to rise, which is a contributor to heat stress. Breathable clothing allows hot air to escape through the garment, minimizing the rise body temperature and keeping worker cool for longer.
3. Moisture - Excessive perspiration leads to irritation and heat rash. A mesh venting construction ensures breathability and airflow.
4. Design & Fit - Fit of the garment can help combat heat stress. Looser fitting garments allow more breathability and moisture release.

Ripstop construction makes the fabric more durable – It uses thick reinforced threads on the fabric to make it stronger and increasing the tear strength.

Keeping these things in mind while purchasing a garment can help manage heat stress and keep your employees safe.
3S Safety Lightweight & Breathable Clothing Range: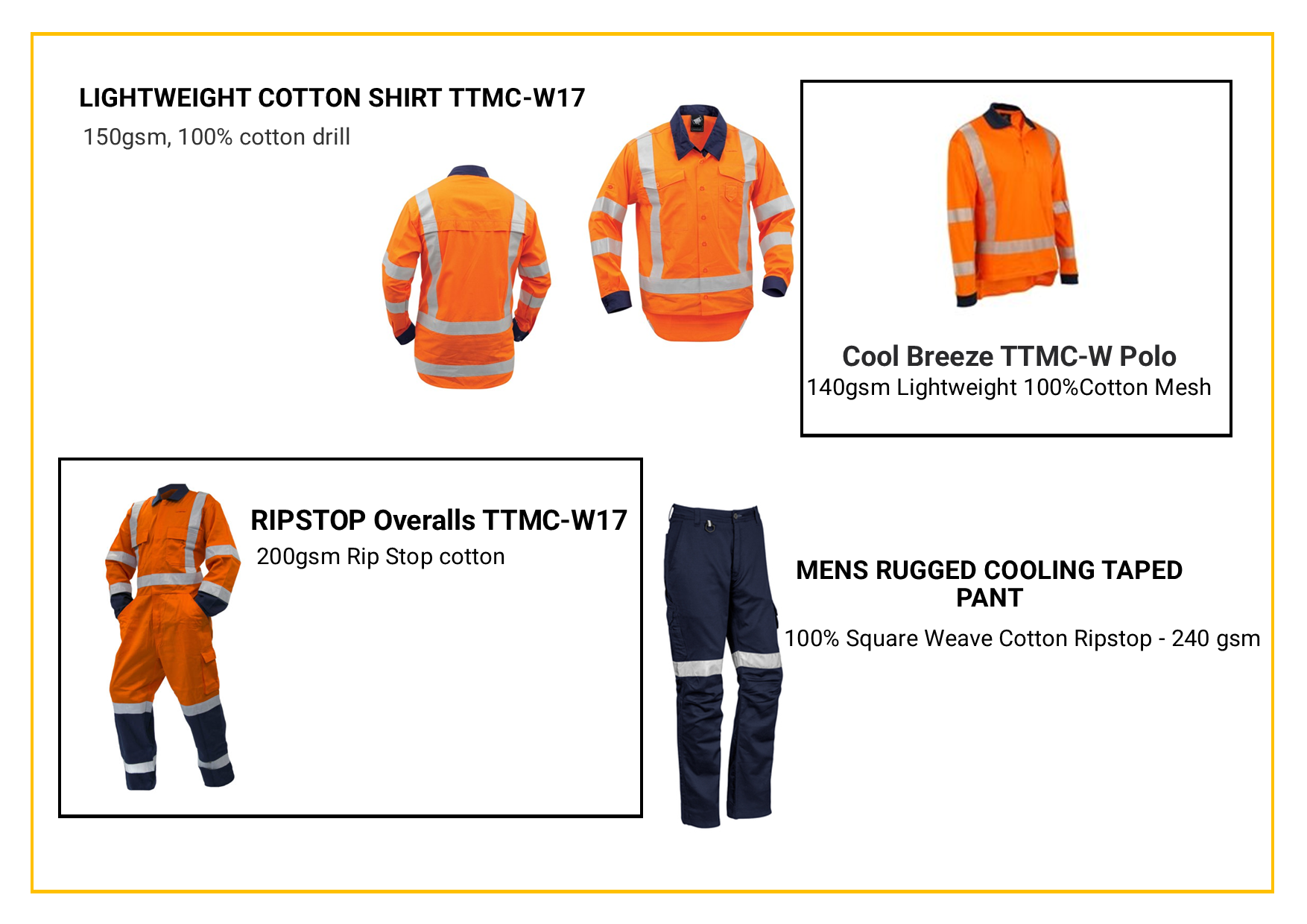 We offer a complete range of safety clothing designed for New Zealanders to keep them cool in hot weather.
Our Clothing is Lightweight i.e low gsm to keep you cool, with mesh vents for proper airflow to keep you dry. They are also ripstop which makes them less prone to wear & tears.
View our wide range of
Summer Workwear
and more.

To enquire about our Safety clothing range, just call 0800 102 996.